Hi all.
I did a fresh install of Sinusbot & Teamspeak 3 - both latest versions and followed the installation documentation (windows)
I created a playlist named "1", and music is playing when I manually press play using the web interface.
But using command "Playlist 1" does not do anything.
My server admin group has ID: 6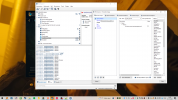 I created a user account and bound it to server group Id 6:

I tried binding it to my own identity and that didn't help either
The instance log is not much help either: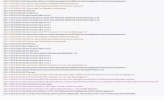 Instance settings for reference:

Does anyone know what i'm doing wrong? I used sinusbot 2 years back when everything worked as intended, so I'm at a total loss..
Last edited: