Required SinusBot Version

1.0
Compatible Backends

TeamSpeak 3
Simple Channel Notifications
This script notifies configured support server groups when a client enters a specified channel. It allows you to configure as many channels as you wish and has an option to ignore certain server groups.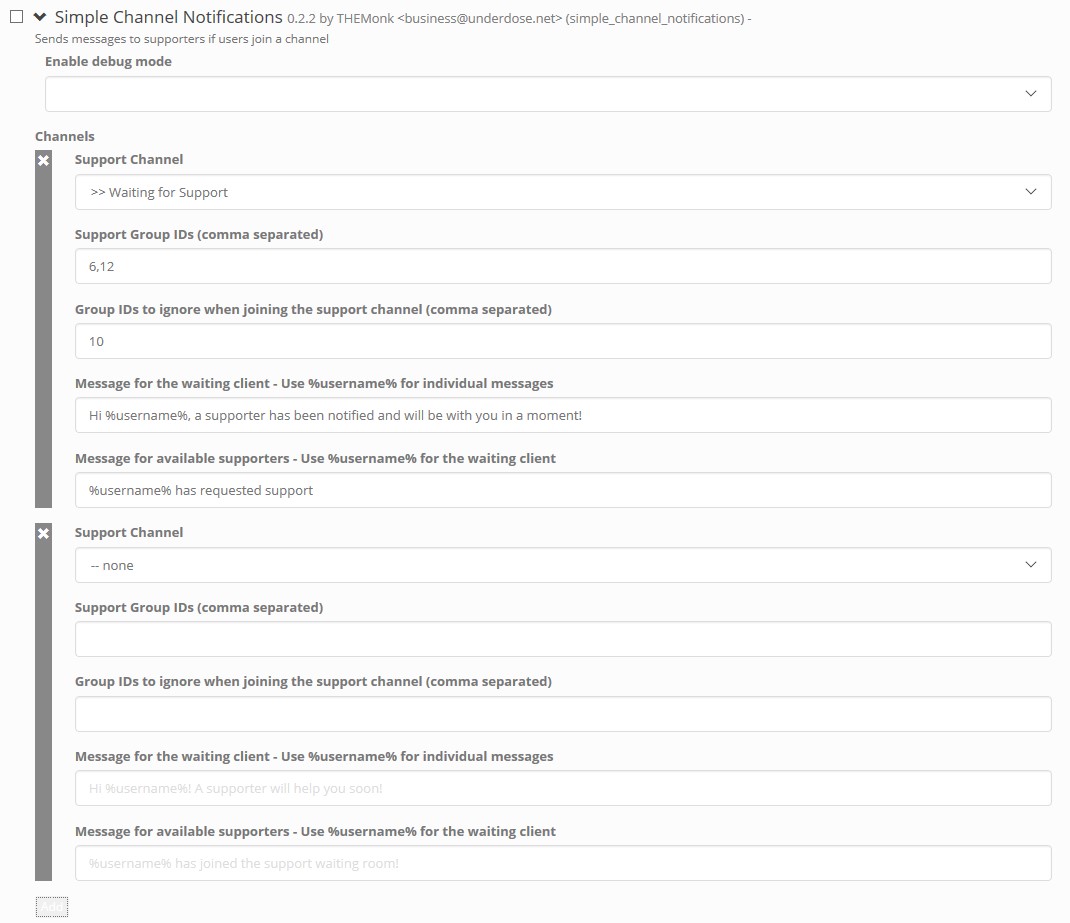 Simple Channel Notifications is directly inspired by Zento's ZTSupport script. It has been completely rewritten from scratch for better performance and the ability to configure multiple channels.
Feel free to use the discussion section if you have any questions.