Required SinusBot Version

0.14.0
Compatible Backends

TeamSpeak 3
Note:
This script is not being updated frequently - it should still work fine though.
Requires an up to date sinusbot (v0.13.37 or later).
Installation:
Download the script and put it in the scripts folder
Reload/restart the bot
Go to your webinterface > Settings > Scrips and enable the script by checking the box next to it
configure the script as you like (by clicking on the arrow to show the options)
Click on 'Save changes' on the bottom
Make sure that the the bot has enough move power (i_client_move_power)
Example Config
: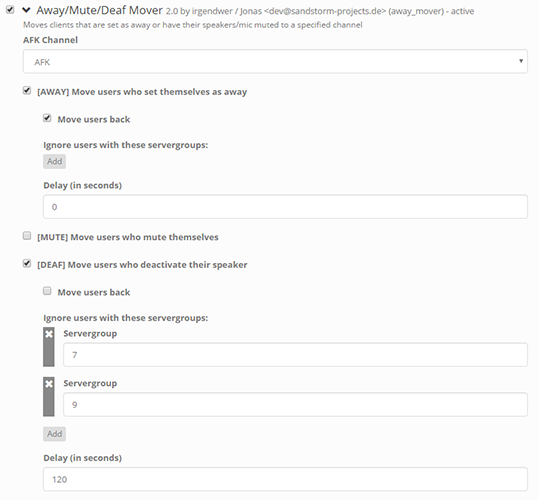 Feedback and suggestions are always welcome.
I'd appreciate a rating/like if you like this script
If you need support don't just write it as a review, no one can/will help you this way, instead post your problem in the discussion thread of this script.