Required SinusBot Version

0.9.21
This script sets the online Admins or Moderators to channel name and or description.
Available parameters:
number of online clients with a specific servergroup
list of names of online clients in a specific servergroup
number of total online users
Example of how it could look
Channelname

Channeldescription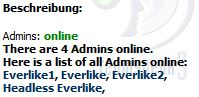 Note:
Here is what you can change via Sinusbot Webinterface (v0.9.9)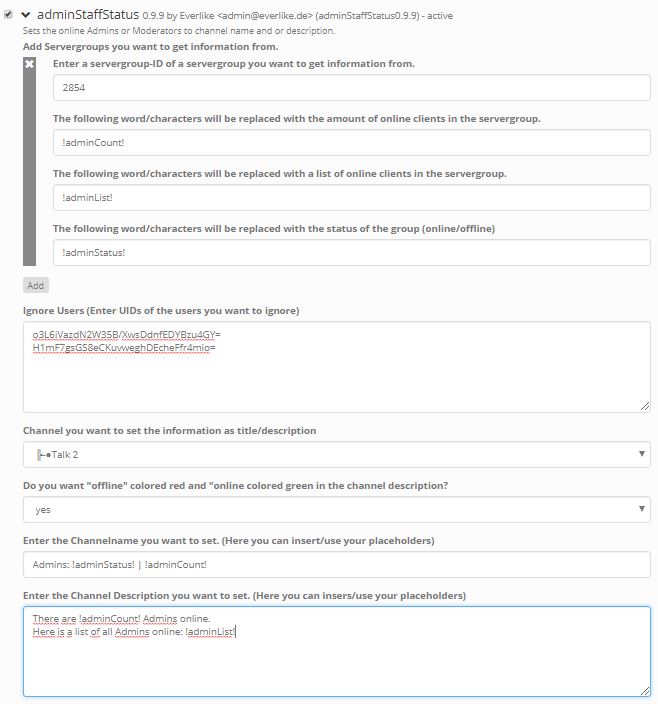 must-have-permissions
b_channel_info_view
b_channel_create_with_topic
b_channel_modify_description
b_channel_modify_name
i_client_serverquery_view_power
Iam open for more ideas! Just learning.
Greetings
Everlike